A picture a day for 365 days...a year's worth of fun!
Sunday~129/365
Sunday May 8, 2011
Since Colin's birthday was a Tuesday this year and Ryan had spring football practice and the boys had their spring band concert that night we decided to have our family birthday dinner for him on Sunday...that means presents and cake!
Here he is opening up some presents...he got roller blades from grandma & grandpa, video games from gramma & papa and a whole mess of bey blades from us!

Getting ready to blow out his candles on his double chocolate cake...YUM!

And since it was Mother's Day as well...I needed a picture with all of my kids!
Monday~130/365
Monday May 9, 2011
Every Monday my mom comes to my class to volunteer. She was a great help this year and the kids adored her! Well this Monday was her last day as she will be outta town tomorrow...so here is the class saying their good byes!! They almost knocked her over with this group hug! Thanks mom for all of your help this year...it was greatly appreciated!!



Tuesday~131/365
Tuesday May 10, 2011
HAPPY BIRTHDAY TO MY 10 YEAR OLD!!
Here he is enjoying a birthday doughnut on the way to school! They were also watching the movie Annie, which was another birthday present!

Here are the boys after their performance getting ready to listen to the honors band. They both did an amazing job!!
Wednesday~132/365
Wednesday May 11, 2011
Well it's official...I am transferring schools AND I am SO excited about it!
Wednesday after school, Colin and I headed to my new stomping grounds for a tour and for me to meet my new kinder team. While there, the principal took Colin on a tour of the campus and showed him his new room and gave him a school tattoo...from Jets to Hawks!

Thursday May 12,2011
Brendan's last book report of the year....a box report...his job was to read the book and then draw pictures with enough detail to retell the story. He got an A+...Great Job Bren!


Friday~134/365
Friday May 13, 2011
Friday I was able to chaperone Colin and the Jets Choir on a field trip! It was so much fun. Our school choir along with another school choir went to a senior living village to sing for the residents. They did such a great job! Above are the 2 groups singing We Are the World (which Colin had a solo!) and below is of me and my Colin Boy before we left to go back to school.

Saturday May 14, 2011
Most of Saturday I spent in my classroom packing up. Sadly it will be sitting in my garage until I can get into my new room at my new school....but not until the other teacher moves out. I am hoping to be able to move in the week after school gets out...to at least get it out of my garage and the heat. Our last day of school is this Thursday May 19 and I have to have everything out by Friday afternoon...I got a lot done today but still have a lot more to do!!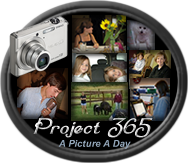 Join in with
Sara
...It's not to late to join the fun!