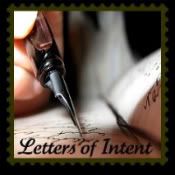 Dear Brendan & Colin,
I am
SO
tired of hearing the 2 of you
fight and argue and yell and tease and torment and punch and touch and scream
at each other.

If the 2 of you cannot get along....I AM GONNA KICK YOU INTO NEXT WEEK... NO scratch that...I am gonna kick you into the week after next week. You see my boys, that is when school starts...so if you don't start behaving and getting along, you will be locked in your room until the first day of school. How fun will that be for what's left of your summer vacation? HUH?!

Don't test me...I would love to have a week without hearing you at each other's throats all the time, oh and the quiet would be heaven-like ...aaahhhhh...I can almost hear it now...NOPE that's the 2 of YOU fighting...STOP ALREADY!

Last chance...KNOCK IT OFF OR ELSE!
Thanks for listening the FIRST TIME!!
Love, Mom
Have something to say? Write a letter & link up with Julie!