A picture a day for 365 days...a year's worth of fun!
Sunday ~ 171/365
Sunday June 19, 2011
Here's hoping all of the dads out there had a fantabulous day! After meeting my parents for brunch we headed home for some dads day pictures and of course my boys have a hard time taking pictures without goofing around!

So Brendan decided to take matters into his own hands...can you guess what he did??! lol
Monday~172/365
Monday June 20, 2011
Poor Colin...he spent the night at a friends house last night and stayed up WAY to late so when he came home today is was nap time for sure!
Tuesday~173/365
Tuesday June 21, 2011
Can you say goofball??
Wednesday~174/365
Wednesday June 22, 2011
Happy first day of summer!!
Thursday~175/365
Thursday June 23, 2011
Can you see what I see?? It's not every day I open up my freezer to find one of these inside...well OK...maybe I do!
Friday~176/365
Friday June 24, 2011
Friday I promised the boys I would take them ice skating. They have been asking since we went in March; and the best part...I had free skate passes. They had a blast (and I really enjoyed watching them have so much fun) and they stayed on their skates a lot more than on the ice!
Saturday~177/365
Saturday June 25, 2011
Saturday I spent the day watching and playing with these 2 cuties...their dad is a coach with Ryan and they had an all day passing tourney along with a big man comp. WCHS did well in both events...it's looking like a promising season so far!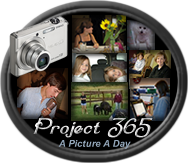 Join in with Sara...It's not to late to join the fun!