HAPPY FATHER'S DAY TO THE 2 BEST DADS I KNOW!
A picture a day for 365 days...a year's worth of fun!
Sunday~164/365
Sunday June 12, 2011
These toys have been on my coffee table for a week now...I don't mind so much since Brendan has been playing with them. I love it when he finds toys he hasn't played with in forever and they are like new again!!


Monday~165/365
Monday June 13, 2011
Yahtzee has become the new family fav game this summer! Colin rediscovered this game in our game closet...it's been fun!

Tuesday~166/365
Tuesday June 14, 2011
And this has become my new fav toy in the kitchen! I don't know why it's taken me so long to renew my love with it...especially in our heat...NO oven! Today before going to work I put in 4 frozen chix breasts and 1 jar of salsa. When I got home din din was done! It was so very yummy on a warm tortilla with cheese & sour cream!
Wednesday~167/365
Wednesday June 15, 2011
Wednesday = movie day in these parts...Megamind was on the agenda...this is one that we have never seen and I must say that I even enjoyed it!


Thursday~168/365
Thursday June 16, 2011
Thursday is field trip day at Tutor Time and today we headed to Peter Piper Pizza with 56 school agers. It was lots of fun...we got to tour the restaurant and they each got to make their own individual pizzas. If you do not know; this is similar to Chuck E. Cheese; so while waiting for the pizzas to bake they got to play in the game room!

Friday~169/365
Friday June 17, 2011
Colin has been bugging to go back to the skate park so Friday night we headed there before it got to late (since the later it gets the older the boys get...if you know what I mean!) We stayed for about an hour and he had a blast...'cept for the fall he took! (he's ok!)


Saturday~170/365
Saturday June 18, 2011
Saturday was a busy busy day at the McCraken house. First on the list was momma's workout and then home to grab the McCraken boys and head to football registration. Here are all the helmets in the equipment room where they were fitted for everything that they will need when practice starts...which will be here before we know it...Monday August 1 to be exact!

After spending the afternoon at a friend's dance recital (no photos allowed) we headed down town to experience arena football for the first time! It was so much fun! The Arizona Rattlers played the San Jose SaberCats and beat them in the final minute of the game to become the West Division Champs!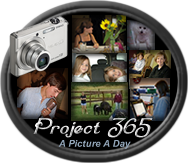 Join in with Sara...It's not to late to join the fun!