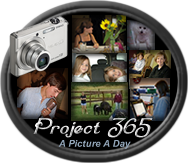 A Picture a day for 365 days...a year's worth of fun!
I hope you have as much fun seeing a peek into my week as I am posting about it!

Sunday~184/365
Over the weekend I wrote my incoming kindergartners welcome letters. We start school on Monday August 9, 2010.


Monday~185/365
In honor of Pei Wei's 10 year anniversary they had an awesome deal going on Monday only...2 dinners for $10.00. Now if you know Pei Wei you know that this is an AWESOME deal. And if you don't know, this is the take out version of PF Changs...YUMMY! OH yea...I got my 2 dinners...honey seared shrimp.



Tuesday~186/365
July is our monsoon month...which means that there is more chances of rain and higher humidity and the best sunsets.



Wednesday~187/365
We finally broke down and bought a laptop.
Great deal...Wal-Mart...$298!

Thursday~188/365
Huge storm swept in Thursday afternoon with high winds, thunder lightening, heavy rains, flash floods and even hail! See the white pellet on the table?? That's hail...hail...in Phoenix...in July!

Friday~189/365
Friday Ryan and I had to have blood taken for our annual physicals. I am not a fan of having my blood drawn but I must say that the nurse that did it this morning was amazing..didn't even feel it!



Saturday~190/365
Girl's Day Out with some of the other coach's wives. Starting Monday we will become football widows until November. Our first stop was pedicures, then dinner at a favorite Mexican restaurant, and then laughing and talking until bedtime! Lots of fun!
This is what Sara says on her blog about Project 365...
"I am attempting to take one photograph each day of this next year. My hope is to be able to slow down and see the small things, become a better photographer and to be reminded of the many blessings God sends my way! "


Well said Sara...thanks for letting me tag along!
Join in with
Sara
...It's not to late to join the fun!