A picture a day for 365 days...a year's worth of fun!
Sunday~94/365
Sunday April 3, 2011
Picture 1 of 3...For whatever reason Brendan picked up Kayla's haircutting scissors on Sunday night thinking he was gonna trim his hair...umm...yea, not so much! So Ryan had to step in and shave it up a bit. Brendan was NOT so happy, as he has been trying to grow it long for forever!! (never in his 11 years has he ever taken scissors to his hair! lol)
Picture 2 of 3...meet our new daughter Debra!! Colin, oh I mean Debra, thought it hysterical to put balloons up his shirt and put his blanket on his had and introduce himself as Debra...
Picture 3 of 3...me! Colin picked up my camera and captured this moment so I thought it would post it since I don't grace my blog enough!
Monday~95/365
Monday April 4, 2011
Here is on of my volunteers that comes and helps out in my room each week! I really appreciate all of her help and she loves being around the kids.
Tuesday~96/365
Tuesday April 5, 2011
Colin stealing and sliding into second base. This boy can't steal a base without sliding...oy vey...the dirty pants he brings home!
This is the sunset that night over the mountains...absolutely beautfiul!
Wednesday~97/365
Wednesday April 6, 2011
Brendan getting ready to bat at his game
Thursday~98/365
Thursday April 7, 2011
Ryan was in a production of Bye Bye Birdie at the high school where he teaches...he portrayed Ed Sullivan in the musical and did a GREAT job as did the entire ensemble...it was amazing! They put on 4 shows this past weekend and he really enjoyed himself!
Friday~99/365
Friday April 8, 2011
This weekend I went to Country Thunder, a 4 day country concert in the middle of nowhere AZ!! We missed Thursday since we all had to work, but Friday we took a half day and headed out to see Eric Church and hottie Jason Aldean...aaaahhhh!!! He did such and am.a.zing. job
Saturday~100/365
Saturday April 9, 2011
Country Thunder day 2...not as much fun as day 1, but still fun. We woke up to rain...pouring rain...ARE YOU SERIOUS? I live in AZ and it hardly ever rains...the ONE day we spent a LOT of money to spend outside listening to country music and it rains. BLAH! So we made the best of it...we went to a movie, hung out at the hotel, and then the sun popped out so we left to catch the last 2 concerts of the night...Little Big Town and Martina McBride. The concert bowl was a HUGE mud bowl and it was FREEZING!
The first pic is the 4 of us, me, Heather, Janelle and Tiff before heading into the mud bowl.
The 2nd picture is Tiff's boots and my shoes after the concert...if you think our shoes were bad, you should have seen our jeans!
We had a blast even in the cold and rain...hopefully next year it will be warm and sunny!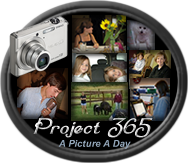 Join in with
Sara
...It's not to late to join the fun!