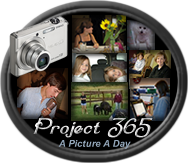 A Picture a day for 365 days...a year's worth of fun!
I hope you have as much fun seeing a peek into my week as I am posting about it!
Team Picture Day
Monday is a long day at school for the boys...we have early release every Monday with dismissal at 2:45pm...but they have to wait for me to be done with my 2 hr professional development, which means we usually don't leave school until after 5pm.


This last week we have seen some major storms roll through the valley. Lots of heavy rain, thunder, lightening, hail and wind...which brought much cooler temps...thank goodness. Here is the sky after one of the storms as we left school to head to football practice.


Sadly...this was my breakfast...NOT the breakfast of champions I must say...but oh so very yummy!


My mom has started volunteering in my class once or twice a week. I love having her there with an extra set of eyes and hands...she has been a big help!


WCHS Wildcat at the game on Friday night

Saturday~260/365
All of the Pop Warner Football players will sport the PINK ribbon on their helmet for Breast Cancer Awareness for the remainder of the season.

This is what Sara says on her blog about Project 365...
"I am attempting to take one photograph each day of this next year. My hope is to be able to slow down and see the small things, become a better photographer and to be reminded of the many blessings God sends my way! "


Well said Sara...thanks for letting me tag along!
Join in with
Sara
...It's not to late to join the fun!