I know I have been to a drive-in once in my life...a very long time ago...I was a little girl. I don't remember when. I don't remember where. I don't remember what movies. But I do remember sitting in the backseat in my pajamas eating popcorn with my mom, dad and sister. It was a llllooooonnnngg time ago! But it was FUN!

Well last Friday we were trying to come up with something fun and exciting to do, but different and cheap! And this is what we found...

The Drive-In Movies!!
The boys were so excited, as they have never been to a drive-in before!
We looked up drive-ins to see what we could find and how about that...there is one about 35 minutes from where we live with 9 screens and ALL double features! So we picked the movies that we wanted to see...
Shrek The Final Chapter and How to Train Your Dragon
, put on our PJs, packed a cooler & snacks and headed out!
Since it's summer, the movies are starting just a tad late...first movie started at 8:15pm and 2nd movie started at 10:15pm. But the boys were very excited about this...bedtime after midnight!
Snapping pictures before the double feature begins!
And it was pretty cheap too...$6.50 per adult & $1 per kid...
4 people~2 Movies~$15!


We left the tailgate open and that is where the boys laid with their pillows and blankets to watch the movies while Ryan and I sat in front of them in our chairs.
What a super fun night...I can say that this will not be the only time to the drive in! Tuesday is discount day...family of 4~$11...can't beat that!
So Do You Drive-In??
Cuz We Do!!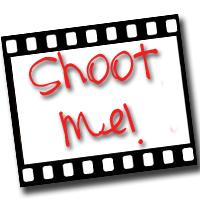 I joining up with Carin for Shoot Me! Are you in a picture this week? Link up too!