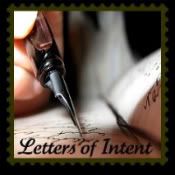 Dear Will Power,
WHERE ARE YOU??

I really really really NEED you!!
Once upon a time I looked like this...



...not so much anymore. It's not that I want to look like that again (although it would be nice), I just want to eat a bit healthier and maybe, just a tad, work out.


I am not asking for a complete transformation (though that would be nice); I would to just lose a few (ok more than a few, but who's counting...oh yea...me!) pounds.


Please Please Please come and visit me again for a very long while! I admit it..I NEED HELP! If there is anything yummy...I eat it...regardless of anything...I eat it. I can't seem to help myself. So I need your help...I am begging you...please come!

Hope to see you very soon and thanks in advance,
The Skinny Wanna Be Stacey
p.s And please bring MOTIVATION when you come! Thanks!
Gotta letter to write? Head over to Fourson's and link up!