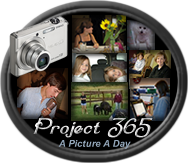 A Picture a day for 365 days...a year's worth of fun!
I hope you have as much fun seeing a peek into my week as I am posting about it!
Sunday~149/365
Fathers Day 2010
Monday~150/365
Monday we spent the afternoon at another coach's house for fun & food!
Altogether there were 4 boys around the same age...they had a blast...what started out as a 3 hour play date turned into a 6 hour play date! The boys had a 'slam dunk' contest & these are 2 shots that I captured! Lots of fun! Thanks Joni & boys for a great afternoon! This was also the afternoon of my fun blog make over! Thanks
Mimi
for surprising me once again...I love it!
Tuesday~151/365
Tuesday my friend
Stacey
took me to In-N-Out Burger. I have lived in AZ for 6 years and have never been to one. It was SO yummy! They specialize in burgers, fries & shakes and that is about the only thing you can order. I was amazed at how busy it was. We were there at 1:30pm and had to wait for a table to open up (and it's not that small of a place!). When we were leaving there had to be at least 15 cars in the drive-thru lane! After lunch I took her to The Dollar Tree...a store she had never been to! What a fun afternoon with a great friend!
Wednesday~152/365
Last minute picture before bed!! That's what happens when you forget to take a picture but need one for Project 365!
Thursday~153/365
Thursday Colin had to have out patient surgery. It was a long painful day, but I will post more on that this week. He is such a trooper.
Friday~154/365
Colin sacked out on the couch the day after his surgery. He spent most of the weekend here as it was painful to walk around. He is enjoying a yummy breakfast of cheesy scrambled eggs, toast & strawberries.
Saturday~155/365
Saturday Ryan had their last passing tournament of the summer. We were going to go and watch some of it, but with the heat and Colin still in lots of pain we opted to stay at home and chill out. We were able to babysit this cutie, Tori, while her dad was at the passing tourney. I got my baby love on! And so did Brendan & Colin!
This is what Sara says on her blog about Project 365...
"I am attempting to take one photograph each day of this next year. My hope is to be able to slow down and see the small things, become a better photographer and to be reminded of the many blessings God sends my way! "


Well said Sara...thanks for letting me tag along!
Join in with
Sara
...It's not to late to join the fun!