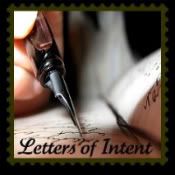 Dear Delta Airlines,
I just wanted to give a
HUGE
shout out to Vicki,
our flight attendant
, on our flight from Phoenix to Detroit.
She was
great
from the minute we sat down until the minute we got up. We were the first passengers on the plane due to Colin's surgery (he was brought down the midway to the door by wheelchair), so we had a long wait for the plane to load. She made the boys feel like they were VIP! Made them feel very special indeed. She also handed out
FREE
snacks to them while they waited.
..Pringels and m&m's...
YUM
... over $10 worth...
ALL free
! Thanks Vicki for making this red eye flight a little more pleasant!
Sincerely,
The mom of the well snacked boys
Dear Michigan,
THANKS
for an awesome 2 weeks. Makes us really miss all of the green and things back home. We had a blast and the weather was
AWESOME
!
(it only rained once)
. Our first stop was the lake house...
We had so much fun with our family...
playing & swimming & fishing & boating & laughing & well everything!
And then we headed southeast to our hometown and our besties...
He & Me + 3
...
...once again the weather was great and we all got along great, like no time had passed at all. We had lots of fun with our friends
...swimming & bowling & movies & s'mores & water parks & baseball games & crafts & games & laughing & just hanging out.
We will miss you Michigan but will hold dear to all of the memories that we have made these last 2 weeks!
Until next summer....
The family that is happy to be home but will miss you
Got something to say? Write a letter & link up with
Julie