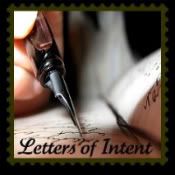 Dearest Mimi (& Agent),
I just wanted to say
THANKS
once again for putting up with the McCraken Family for an
ENTIRE
week.
THAT
is a long time for
9
people in one house with only
1
shower!! We are having a blast and are loving spending so much time with you.
I also want to say a
HUGE
sorry about the hole....
...that my son Colin,
YOUR Godson
, put in your basement wall. I know you said it was not a big deal and that it only gets you one step closer to drywall...
BUT
I feel
AWFUL
and sadly I am sure that I will be unable to find that paneling to fix it since it's probably from the 1960s!! So I will gladly buy you another Justin Beiber poster to put over this latest hole and let Colin be your slave boy for as long as we are here! And if you do need any repair money...the check is in the mail!
Love your bestie,
The mother of the kid who doesn't know his own strength
*sigh*
p.s. Hoping you have us back next summer!!
Got something to say?...Write a letter and link up with
Julie
!