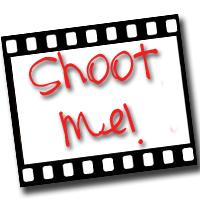 Since I have finished Carin's Where's Mom...52 week meme, I decided I would join along with her in her Shoot Me! meme now! She is still using Mr. Linky on Thursdays so you can join in whenever...no pressure! I like the idea of still trying to be in at least 1 picture a week!

A few weeks ago we were able to meet up with my friend Grace and her family for a visit! And a fun visit it was...we (me & the boys) played hookey from school and drove about an hour and a half (where her in-laws live) to spend the day together!
We usually only see them once a year but no matter how long it is in between visits it seems as though we just saw one another. Grace and I met in 1998, the summer we both were married! We worked together and then we both were pregnant at the same time...Brendan was born in March 2000 and her oldest Sean was born April 2000.
After lunch and playtime we headed to the pool so the boys could take a dip!
Then it was dinner and sadly time to say good-bye!

But before leaving...pictures are a must! Me & Grace


And one last pictures of us with the boys!
Me & Grace
David, Colin, Brendan, Sean