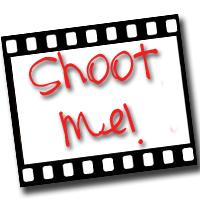 We may live in AZ, but we are
RED WINGS
fans true to heart!! For our birthdays we went to a
Red Wings
-Coyotes playoff game this past Friday night...game 5 of the series. Before game time the series was tied 2-2...
Here are the
Wings
warming up...
Before the game...
It was a sell out crowd and they were actually loud!! Here they are during the National Anthem...notice all of the
white
...they donned this playoff run...
2010 White Out
...but we wore our
RED
!
And the game starts with the drop of the puck....
Let's go
DEFENSE
!
S.C.O.R.E.

See the puck in the net and the light on
...YEP...
the
RED WINGS

SCORE
!!
It was a
GREAT
game...
RED WINGS WIN...4-1
and take a 3-2 lead in the series!
(as of Friday night!)
**since I wrote this post on Saturday night...I think it only fair to update it a bit...the

Wings

won the series (whoo hoo) and play San Jose in the next round of the play offs!
One last picture before heading home!
What a great way to celebrate our birthdays!
Love you babe!

So go ahead and shoot yourself and then head over to
Carin'
s link up!