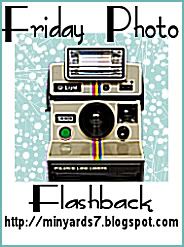 Alicia over at More Than Words is the hostess of the fun weekly meme!! This is actually the first time that I have participated in it....but I am very very excited! As many of you know my Nannie went home to be with Jesus last week; while I was going through some old photos, I found these of me and my cousins along with my Nannie!
This was taken Easter of 1988
L to R...Laura, Jen, Trish, Nannie, Me & Sue
This was taken at my Nannie's 80th birthday party in April 2000
L to R...Sue, Nannie, Me, Laura, Trish, Jen
And finally, this was taken this past Saturday at Nannie's memorial service.
L to R...Trish, Jen, Laura, Me, Sue