...and heading to Michigan...
...to remember the life of my Nannie who went home to be with Jesus on Tuesday..
....and hang out with my mom and aunt...
...and I will be able to spend some time with family...
...and I will also be able to spend some time with my IRL BF
MiMi
...
...sadly it is way too expensive for Ryan & the boys to fly home with me, so today me, my dad and sister will board a plane bound for Michigan...we will celebrate the life of my Nannie tomorrow with a memorial service and lunch. I will be able to cry and laugh with my friends and family whom I have not seen in awhile...although I wish Ryan and the boys could be with me...sigh... I will get to meet up with MiMi and her fam...which I am so very excited about...thanks to everyone for all of your kinds thoughts, words and prayers...
...On another note...
...the lady behind this
blog
...
...Tarah...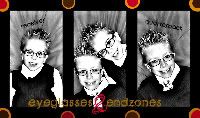 ...is hosting this today...
...and this is what you could win...
NOT
the camera, silly, but the camera
STRAP
!!! She makes them! How cool is that?? And I want to win one! So I am blogging to let you know but I am asking that you do not visit!!! Well I guess you can
visit
, but you had better tell her that I sent you...who knows maybe she will give me an extra entry!!!
WHEN
I win
...I am either gonna pick the polka dots or the Irish one...
which one do you think??!