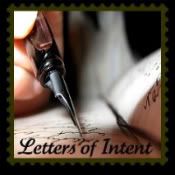 Dearest Ryan,
I have noticed that you have been spending a lot of time on the computer lately...

...and low and behold what were you doing??? You started your own blog.
WHAT?
That's
MY
gig...
I blog
..you coach...
I BLOG!

OK...I get it...(not really, but whatever!) and it's great (I think) and I think it is so very cute that you keep checking to see who is following you and who is commenting on your posts and I know you keep asking me to blog about you starting your own blog...but com'on...this is MY thing...I BLOG!
BUT I am a good sharer since I teach kindergarten and all so I am willing to share you with all of my bloggy friends. I will tell them to go and find you at
and to follow you and to comment on your posts, but you can't get mad at me if no one goes over there...k?
But I must tell you that I think you are becoming addicted!!! I think it's kind of funny and cute all in one that you are now blog hopping on your own (when you made fun of me when I started my own blog!) and leaving comments on other people's blogs! And that you were so excited to be the first commenter on Mimi's blog the other day!! Not gonna lie...it kinda makes me giggle!
But whatever gets you through the day big guy!! Welcome to Blogland!
Love & Kisses,
The Mom Behind McCrakensX4
For more letters, be sure to visit Julie.