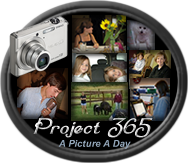 A Picture a day for 365 days...a year's worth of fun!

I hope you have as much fun seeing a peek into my week as I am posting about it!

Sunday~093/365
Ryan tutoring a student...not one of his students...but nonetheless a student! He was helping her in math....OH and by the by...we only have 13.5 days of school left! Whoo to the Hoo!!
Monday~094/365
In science my kindergarteners are studying Living Things so we planted bean seeds! They had so much fun and now that they are planted they are keeping a journal of how they grow! I think their most favorite part though is being able to water them everyday at recess with the squirt bottles!

Tuesday~095/365
The 3 of us sported our Wings gear to school on Tuesday...and it was great to see them beat the Coyotes to move onto the next round against the San Jose Sharks!

Wednesday~096/365
On Wednesday my Kinders went on a 'tree hunt'. They were able to observe all different kinds of trees and then sit and draw their favorite one! I love the pic of one of my students drawing her tree! (they loved the fact that they each got a clipboard to use!)

Thursday~097/365
OH....I went to the mailbox and this is what I found!! Isn't it so very cute??? And soft too!! I won this a few weeks ago from Amanda's week of giveaways! It is a handmade Ya-Ya blanket made by Cindi and I won!! I got to pick my style and color as well as a personalization! And since I have 2 BIG boys I decided that I would give this to a very good friend of mine who is having a baby girl in June! I am so very excited to give it to her for her precious new little bundle! Did I mention how incredibly soft this is...I almost wish I would have gotten it for me! Anyways..you should visit Amanda...she is a super fun mom of 4, almost 5, at Popping Out One Letter At A Time and of course go check out Cindi's blog for all of her beautiful handmade ya-ya's and other blankets!

Friday~098/365
Friday night after the boys' game, which they won by the way, with Grandma & Grandpa

Saturday~099/365
Saturday morning I had cheer practice with my squad, we have our competition next Saturday, and afterwards the boys and I headed to our friends house to hang out and play! For dinner we headed to Johnny Rockets...so yummy!

This is what Sara says on her blog about Project 365...
"I am attempting to take one photograph each day of this next year. My hope is to be able to slow down and see the small things, become a better photographer and to be reminded of the many blessings God sends my way! "

Well said Sara...thanks for letting me tag along!
Join in with Sara...It's not to late to join the fun!