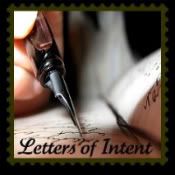 Dear Summer Vacation,

I have missed you. Thank you so very much for visiting again...
we must meet more often for swimming...
and sleeping in...
and hanging out...
and visiting family...
and well...
just doing about anything I want!! So please don't go by too quickly...there are lots of things that my family and I would like to do this summer!
So glad you're back,
The Teacher Who Enjoys Her Summers Off
Got something to say??...Write a letter & link up with Julie!