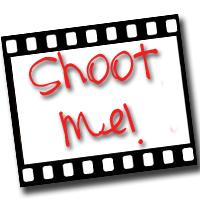 SO...this past Tuesday Colin had a dr. appointment. It was at 9am. We got to the office at 8:56am only to wait and wait and wait some more. At about 9:20am they finally put us into a room where I got asked lots and lots of questions, to which they should already know the answers to, but that's neither here nor there...the nurse leaves and yep...you guessed it...we wait and wait and wait some more. The hands on the clock read 10:10am in the freezing little exam room. I get up and open the door and guess who is standing there...nope not the doctor, but the nurse saying that they doctor was called away for an emergency...ok..I'll buy that ...but really...you wait and HOUR to say something. So anyways we reschedule and leave. I wasn't going back to work and Colin wasn't going back to school...so on our way home I decided to stop at Target, one of my favorite stores, only to find not 1 BUT 2 friends inside shopping as well!! What a uber sweet surprise! So we walk around for a bit and then to Culver's for some lunch!
These faces are only faces a mother can love!!!
Colin
Owen
Londyn
Here is Owen with his mom, also a Stacey, and my Colin!
Colin adores Stacey!
And here are the girls...oh and I have to mention that we are also all football wives as well and this week we have become football widows for a few weeks...spring football started on Monday! Maurin is holding Londyn, me, Emmitt in the stroller and Stacey (Owen is behind Stacey) and Colin is our photographer!
For more Shoot Me! fun...join
Carin
!